From the customer service screen, you can create a request in the messenger. To do this, click on the Open Request icon on the chat toolbar, as shown in the image below.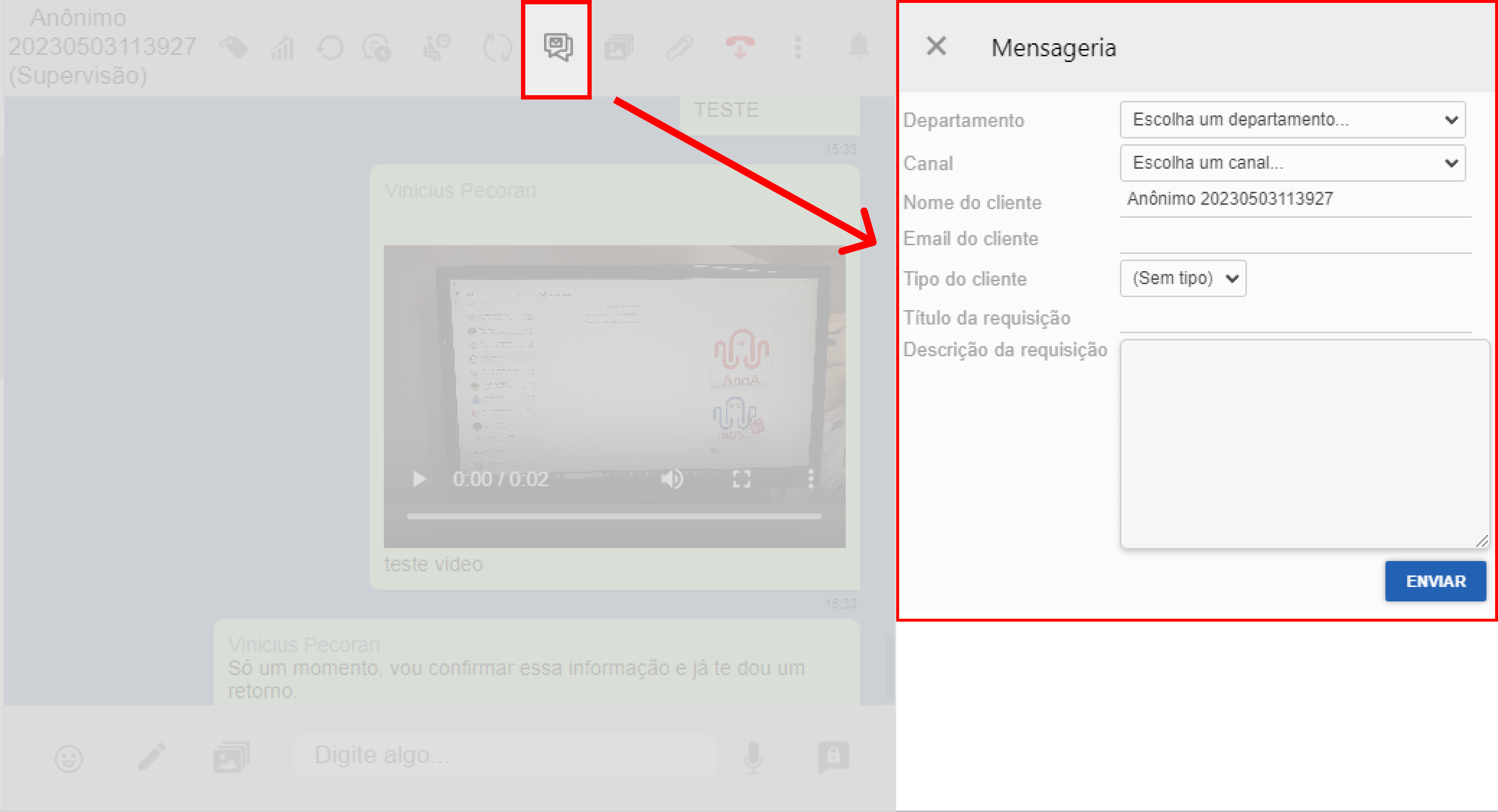 To create a request, follow the steps below:
Select a department from the Department combo;
Select a channel in the Channel combo;
Enter the customer's name in Customer name;
Enter the customer's e-mail address in Customer's e-mail address;
Enter the customer type in Customer type (Optional);
Enter the title of the request (subject) in Request title;
In the Request description field, describe the subject you wish to deal with;
Click on Send to register the request;
After sending, the request will be registered, and an e-mail will be sent to the student, and it will be displayed in an internal message balloon in the helpdesk.