Whenever a service enters the queue, you will receive a beep and the notification icon, located in the top right-hand corner of the screen, will display a notification.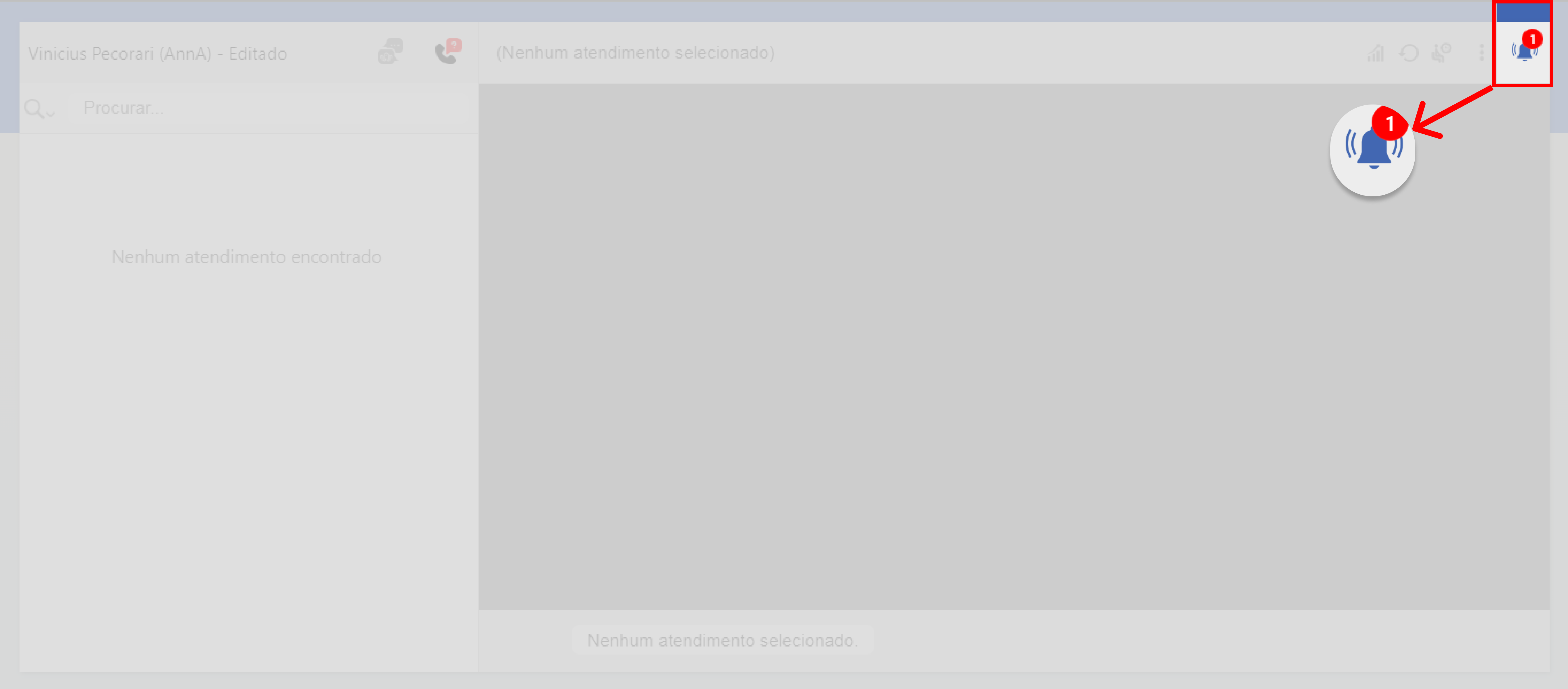 In addition to the beep and the notification beep, you can also enable notification pop-ups, like the one in the image below 👇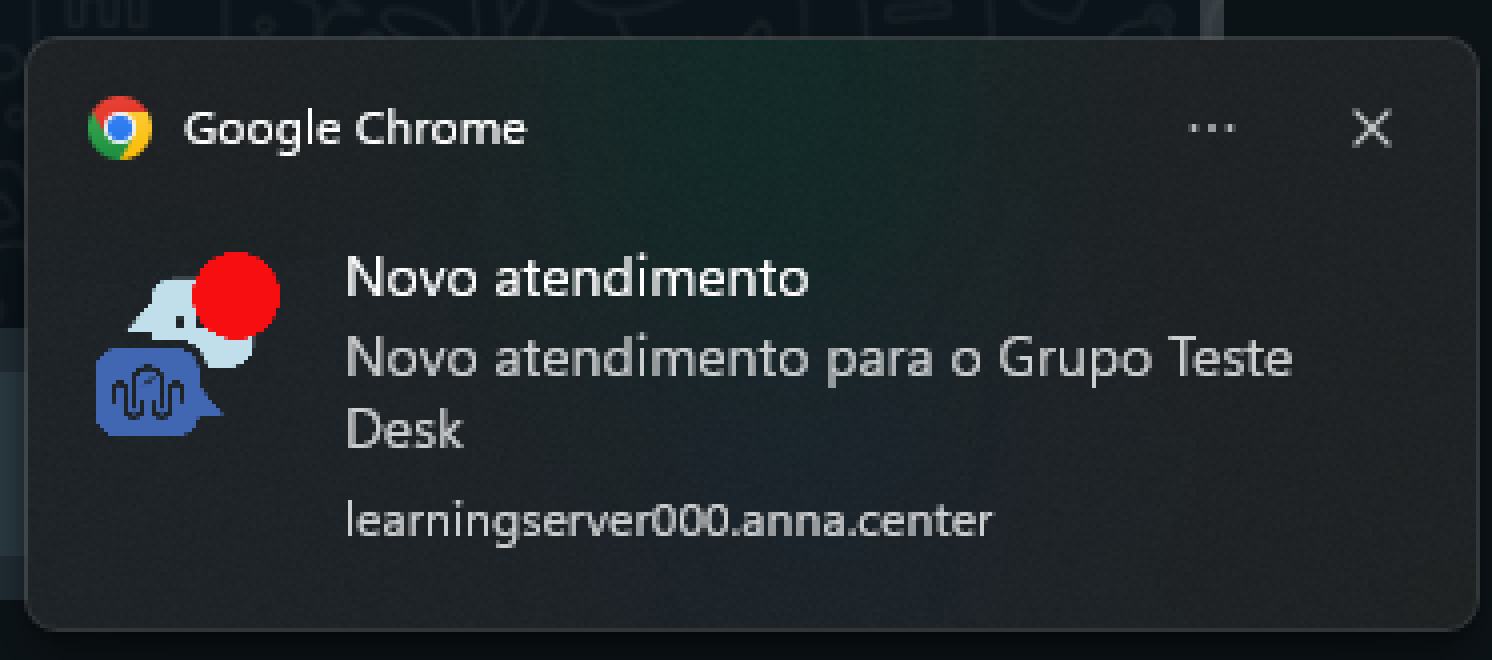 Enabling Notification Pop-Up
To enable the notification pop-up, follow the steps below:
With the service screen open, go to your browser's tab settings. In the example below, Chrome was used;
Enable the options: Notifications and Pop-Ups and Redirects.