Accessing AnnA WEB from the login screen
To access the login screen, access your AnnA environment via the link provided by the AnnA team. When you access the link, you will be directed to the login page as shown in the illustration below.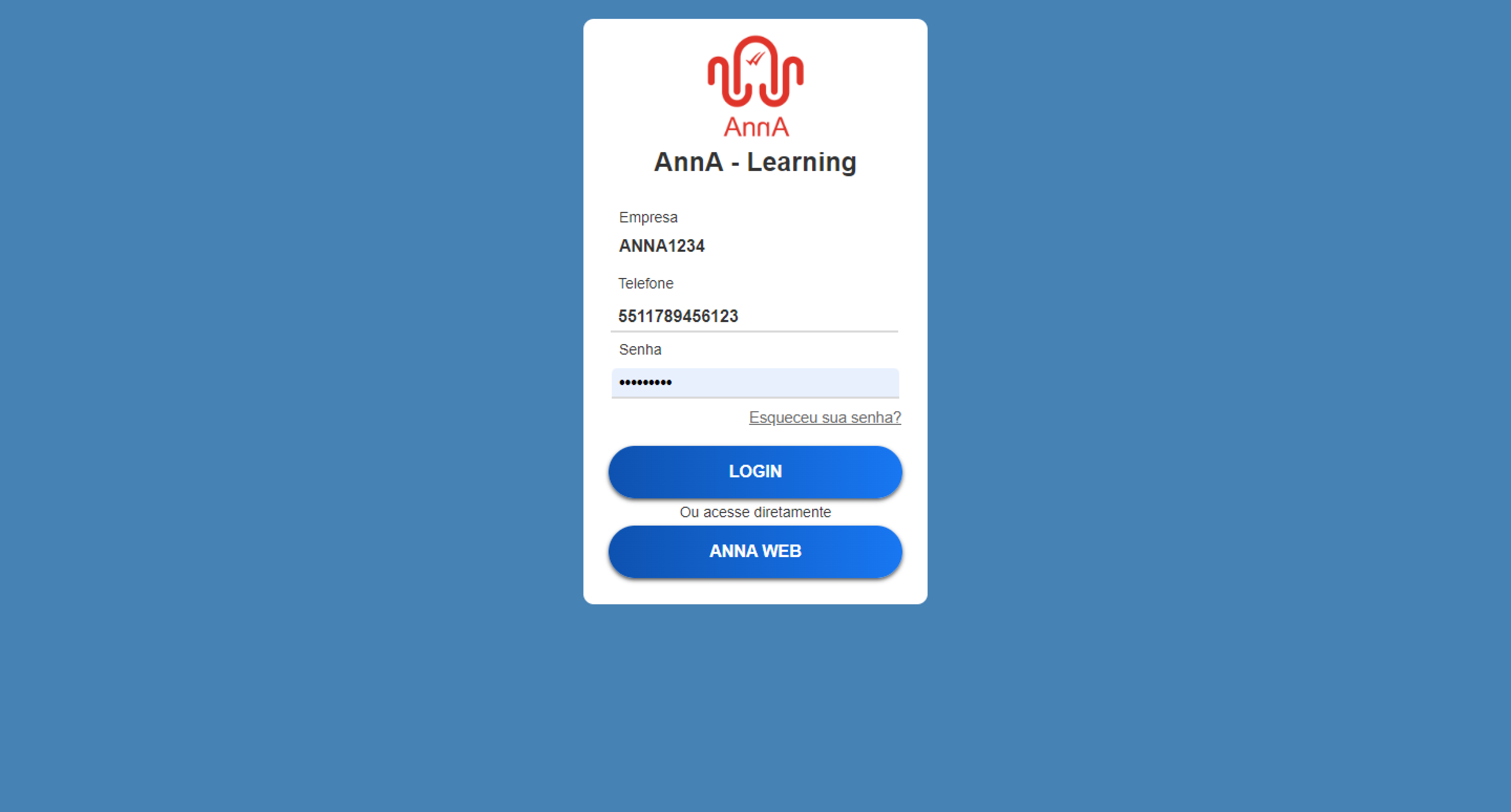 To log in, follow the steps below:
Make sure the company field is filled in, if not, ask anna support to send you the company code.
Next, in the Telephone or Login field, enter your login, which can be your telephone number in DDI+DD+NUMBER format (e.g. 5511968358224) or your e-mail address. In the event of a non-registered telephone number error, check with your company administrator that you are registered with the company.
In the password field, if you already have a registered password, enter it. If this is your first time accessing the site, click login to create a password.
After entering all the data, click on AnnA WEB, the second button on the screen, and you will be directed to the AnnA WEB service screen.